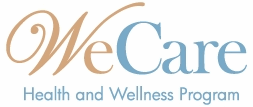 WeCare Mission
To promote health & wellness in individuals through neighborhood partnerships by offering education, health screenings and resources, with a focus on our underserved communities
WeCare Program
Our WeCare Health & Wellness program offers complimentary health screenings to our volunteer blood donors at the time of their lifesaving blood and platelet donations. Those health screenings include blood pressure, cholesterol, hemoglobin, temperature, pulse, glucose and, at special events and targeted drives, screenings for prostate cancer (PSA) and the sickle cell trait.
The WeCare program is also designed to increase awareness and education about the importance of blood donation.
Blood and platelet donors can view and track the results of their health screenings by
clicking here
to log onto the wellness tracking center.
WeCare Health and Wellness Mobile Center
Our wellness mobile center will soon be going on the road to provide much-needed health screenings and health information, along with education about the importance of blood donation, to members of our communities, particularly our underserved minority communities. The new vehicle is expected to be on the road sometime in the fall of 2
Volunteers Needed!
The WeCare mobile wellness center is a largely volunteer effort, using highly skilled volunteer doctors, advance practice nurses, physician assistants, medical assistants, drivers, data entry clerks, computer programmers and greeters. If you are interested in volunteering a few hours of your time to the community, or in having the WeCare mobile center visit your town, health fair or organization, we are looking for YOU! Please
click here
to contact us.
We Need Your Support!
Because Community Blood Services is a not-for-profit organization, our WeCare mobile center and program rely upon financial contributions, along with donations of materials or supplies, from our community and neighborhood organizations, local businesses, national corporations and state legislators. Among those supporting the mobile center and program so far are NY Sen. Bill Larkin (R-C, Cornwall-on-the-Hudson), NJ Assemblywoman Connie Wagner (D- 38) and Capital One Bank.
Please click here to contact us to volunteer or make a donation.